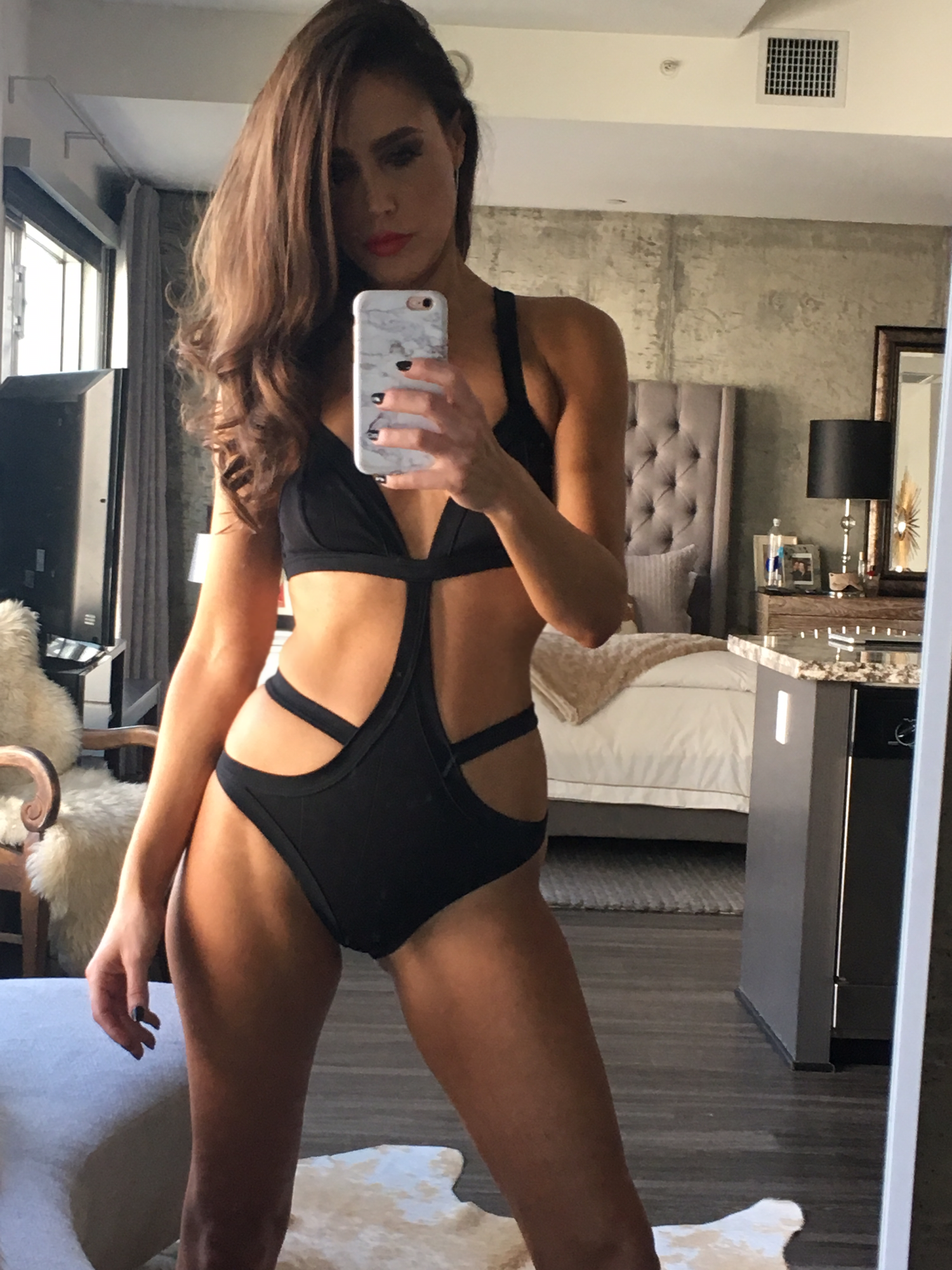 With Summer right around the corner (or if you live in L.A. like me, some days already feel like Summer!) you'll want to start thinking about your Summer wardrobe now. If you wait until the weather actually gets warmer, everything is already picked over or you are left scrambling the "day of" an impromptu pool day. We've all been there & it's not fun. When shopping for swimwear in general, I like to search for suits that I can wear multiple ways. For instance, I often times wear my bikini tops either with jeans or as a foundation under a sheer top.  My latest obsession has become the one piece. I'm also a fan of bodysuits (I never thought I would say this again, especially after owning quite a few in the 90's). They just make my outfits so simple to put together. But let me say, all bodysuits are NOT created equal. Find the ones that are easiest to get out of on the go (if you know what I mean:)  What I absolutely love about the suit pictured above by Wolf & Whistle for ASOS, is the versatility it provides. Pair it with cut off jean shorts and you have the perfect casual outfit for the pool or daytime BBQ. I can also wear it with a skirt and a sheer loose sweater over the top for a edgy, but chic look for a night out. It's just a great overall swimsuit! The weight of this suit is unbelievable and it was definitely a bargain for only $45. The quality and material of this suit rival any of the high end designers.
There's a fine line between tan, and looking like you rolled in doritos.

-unknown
I also believe the best addition to any swimsuit is the perfect fake tan. You know how much I love my self tanners. I was recently sent a self tanner by Madame LA LA to try and it has quickly become another one of my favorites. The key to a perfect tan is all about the application. Faux tans are a easy way to hide imperfections on your body and skin in general. What I love about the Madame LA LA dark self tanner is how quickly is allows me to achieve a deep, dark, flawless tan in a matter of minutes. The richness of this tan also lasts for days. Who doesn't love that?